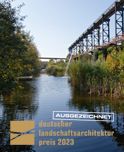 German Landscape Architecture Award 2023
2023
Award for the Duisburg-Nord Landscape Park in the category "Maturity" and nomination for the Bahnstadt Heidelberg in the category Public Space as Centre.
Awarded by the Association of German Landscape Architects BDLA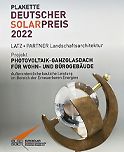 Plakette Deutscher Solarpreis 2022
2022
German Solar Prize 2022 plaque: Award for "Exceptional Structural Achievement in the Field of Renewable Energies" for the Photovoltaic all-glass roof of the Latz+Partner office building.
Awarded by EUROSOLAR, European Association for Renewable Energies e.V.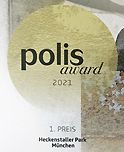 POLIS Award 2021
2021
1st prize in the category livable open space for the project Heckenstaller Park in München
Awarded by: polis Magazine for Urban Development in cooperation with the Bundesstiftung Baukultur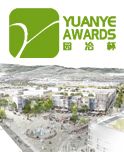 YUANYE AWARD 2021
2021
Gold in the Urban Design category for the project A new district at Dietenbach, Freiburg
Silver in the category Urban Design for the project Esplanade TASE in Lyon
The YUANYEAWARD for Professionals has been awarded annually by the Yuan Ye Award International Competition Organising Committee since 2010.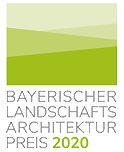 Bavarian Landscape Architecture Award 2020
2021
Main prize and winner in the category Building in Existing Contexts / Monuments: Memorial Sites in Mühldorfer Hart.
Nomination in the category Sustainable Urban Development and in the category Landscape Architecture for Children: Heckenstaller Park, Munich
Awarded by the Association of German Landscape Architects (bdla) in cooperation with the Bavarian Chamber of Architects.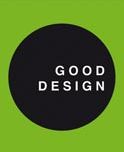 Green Good Design 2020 Award
2020
for THEGARDEN AT 120, Fenchurch Avenue, London, UK
Awarded by The European Center for Architecture Art Design and Urban Studies + The Chicago Athenaeum: Museum of Architecture and Design, Chicago, Dublin, Athens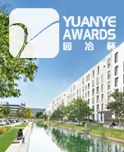 YUANYE AWARD 2020
2020
Main prize and award in the category municipal landscape for Mittlerer Ring Süd-West, Munich
Main prize and award in the category urban design for Bahnstadt Heidelberg
Gold Award in the category open space for office buildings for THEGARDEN AT 120, Fenchurch Avenue, London
Gold Award in the category special landscape and park for Memorial Place Mühldorfer Hart
Gold Award in the category special landscape and park for Neighbourhood park Domagkstraße, Munich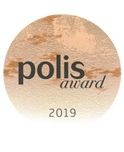 POLIS Award 2019
2019
The Concept of public space of the Bahnstadt Heidelberg was awarded 3rd prize in the category "Liveable Open Space".
Awarded by: polis Magazine for Urban Development in cooperation with the Bundesstiftung Baukultur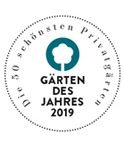 Gärten des Jahres 2019
2019
The jury selected the Terraced garden overlooking the Lake Zurich, Thalwil, CH, as one of the 50 selected projects for publication and exhibition.
Organizer: Callwey Verlag and Garten+Landschaft with partners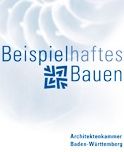 Exemplary Construction Award 2018
2018
Award for the Bahnstadt Heidelberg awarded by the Chamber of Architects in Baden-Württemberg with the city of Heidelberg