DIEB
A new district at Dietenbach, Freiburg, DE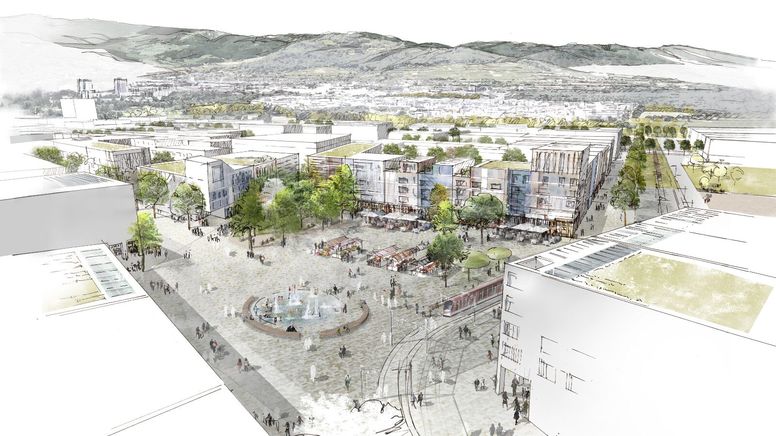 A carbon neutral district with around 6,500 apartments for 15,000 people
The concept for the new Dietenbach district is based on the existing framework and qualities of the place. Two expansive green open spaces preserve and strengthen existing habitats and clearly structure the district, giving it a centre.
The various neighbourhoods are to be connected along diverse public spaces and green zones. The architectural concept is based on an open perimeter development and the incorporation of street spaces. Numerous plots with their own access are created along the streets for individual development.
Dietenbach is to be a district of short distances. Various mobility options make sure that residents can get about without a car. Multimodal services and mobility management are important components of the district's mobility concept. An innovative energy concept facilitates the implementation of a carbon neutral district.
Award:
YUANYEAWARD for Professionals 2021: Gold Award in the Urban Design category
Further Information (German):
>>www.freiburg.de
1st prize in competition 2018, commission 2019
In collaboration with: K9 architects,
StetePlanung (traffic planning),
Stahl+Weiß (energy planning), endura kommunal
Client: City of Freiburg
Area: approx. 110 hectares