HGBZ
Terraced garden overlooking the Lake Zurich, Thalwil, CH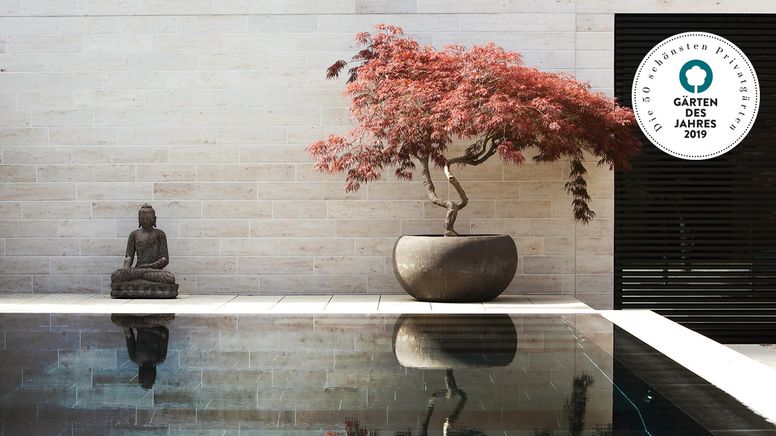 Inside and outside merge into one spatial unit
Located on the southern shore of Lake Zurich, a large open space surrounds a newly built villa.
The property's location and topography define a special character for the garden. The hillside plot offers a unique view on the lake. Stairs connect the terraces, the playground and the pool and combine to form a harmonious whole.
The utilization of natural stone pavers and wooden surfaces in the garden relates to the materials used inside the house. Stone pines, magnolias, red-leaf Japanese maples and a mix of herbaceous perennials add height and colors to this wonderful landscape.
Design and realization: 2014 – 2016
In collaboration with:&nbspIris Dupper
Architecture: entrée Architekten & Ingenieure, Adliswil CH
Area: 1,500 m²