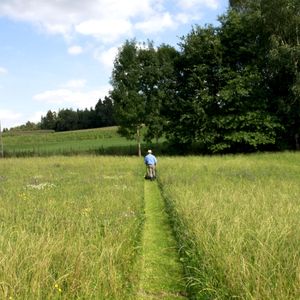 Gardens
A garden is an experiment to achieve both an artwork and a state of nature which would be otherwise replaced by natural succession.
A garden is the delightful observation of nature, and perhaps the most pleasant one at all, where its users can freely surrender themselves to their own nature's enjoyment.
A garden symbolizes the occupation of individuals with the existing, with the surroundings which is otherwise inconceivable. It means learning about the world around us with the head and hands.
Gardens are points of rest.
It is an archetypal way of how the human society is dealing with nature.
Gardens
HGBZ
Terraced garden overlooking the Lake Zurich, Thalwil, CH>>
Gardens
AMPE
House and garden for living and working in the country, Ampertshausen, DE>>
Gardens
LYON
Jardin public aval, Lyon, FR>>
Gardens
HGKE
Private Garden, Kempten>>
Gardens
HGPK
Christa's Garden in Kassel - Vellmar, DE >>
Gardens
HGRT
Garden inspired by the Far East, DE>>
Gardens
LZBK
Federal Bank in Kassel, DE>>
Gardens
HGPG
Christa's Garden in Gransee, Oberhavel, Brandenburg, DE>>
Gardens
WACK
Office and residential development, Prinzregentenstraße, Munich>>