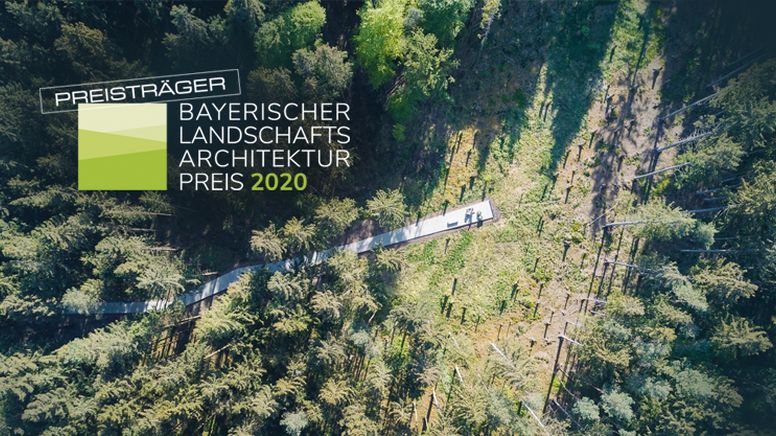 Winner of the Bavarian Landscape Architecture Award 2020
July 12, 2021
Main prize for the project Memorial Place Mühldorfer Hart!
We are very happy to receive a main prize and the award as winner in the category "Building in Existing Contexts / Monuments" for the project Memorial Places in the Mühldorfer Hart.
The Heckenstaller Park project, Munich was also selected by the jury for nomination in the categories "Sustainable Urban Development" and "Landscape Architecture for Children".
The competition is organised by the Association of German Landscape Architects (bdla) Bavarian Regional Association in cooperation with the Bavarian Chamber of Architects. The patron is Thorsten Glauber, Bavarian State Minister for the Environment and Consumer Protection.
An international jury of experts made a pre-selection from 53 national submissions, which the members of bdla Bavaria decided on in an online vote.
In the presence of numerous guests from politics, administration and the planning and construction sector, the winners of the main prizes and the categories were announced via live stream on Friday, 9 July 2021.
>> https://www.bdla.de/bayerischer-landschaftsarchitektur-preis/2020/gewinner