W456
Portsmouth Historic Dockyard, UK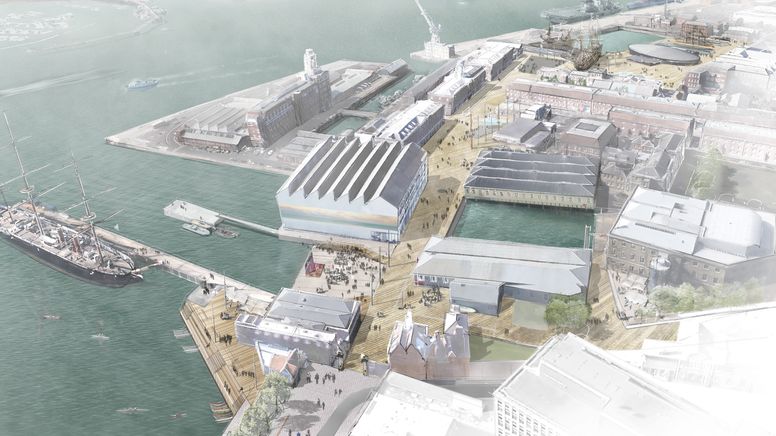 First prize to Tilman Latz and his team
Latz + Partner, Pfarré Lighting Design and the poet Sir Andrew Motion have won the competition for the internationally renowned historic naval dockyard. Their contribution adds another design layer which overlays this historically important site, bringing together elements and structures from different eras.
A carpet is rolled out from north to south, in parallel with the meridian, made with old and new paviors gathered from around the world. It is an allegorical symbol of the history and meaning of the port and dockyard, which was one of the most important naval bases. The Mary Rose, Admiral Nelson's HMS Victory, HMS Warrior 1860 and others, all witnesses of a great past, present and future, have been woven into the pattern of the carpet.
Opening up and framing a sequence of perception spaces, alongside their artistic and landscape architectural interpretations – using words, sound and light as well as the signage of shipping, foreign lands and shipbuilding – allows people to discover them with all of their senses.
One more click for privacy. Only when you click, the video is loaded.
Source: Vimeo
Design: since 2015
In collaboration with: Pfarré Lighting Design, Sir Andrew Motion
Client: Portsmouth Naval Base Property Trust
Area: ca. 6 hectares