VÖLK
Völklinger Hütte World Heritage, DE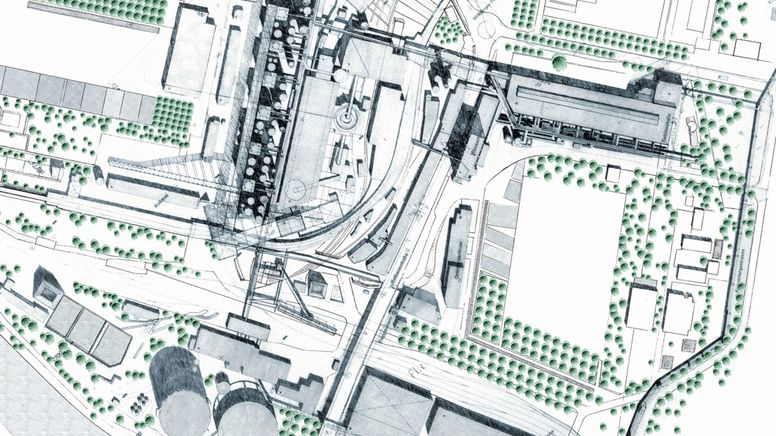 Open space development
The masterplan reinterprets existing structures and delivers a concept for their future development. As a landmark and densely built-up industrial site, Völklinger Hütte is the focal point to which all open spaces relate.
The plan shows zones of short, medium and long-term implementation phases in which industry is recognisable as a cultural achievement and where contemplative recreational pursuits are fostered.
Footpaths and cycle ways are extended along existing bridges and underpasses. The spaces and the environment are tested for their suitability for events, games and sport, developed in close reference to the place and enhanced with low-key interventions.
All pioneer vegetation, including non-native species, will be managed and proposals made for how the existing species can be retained. New trees planted in grids mark special places as well as car parks which extend the functional areas.
Competition together with Christian Bauer, Luxembourg, for the area of the former coal tar and benzol plant 1995: 1st prize, not realized
Masterplan: 2001 – 2003
Realization of partial areas: 2003 – 2005
Client: European Centre for Art and Industrial Culture, World Heritage Völklinger Hütte
Total area: 16 hectares