TURI
Parco Dora, Turin, IT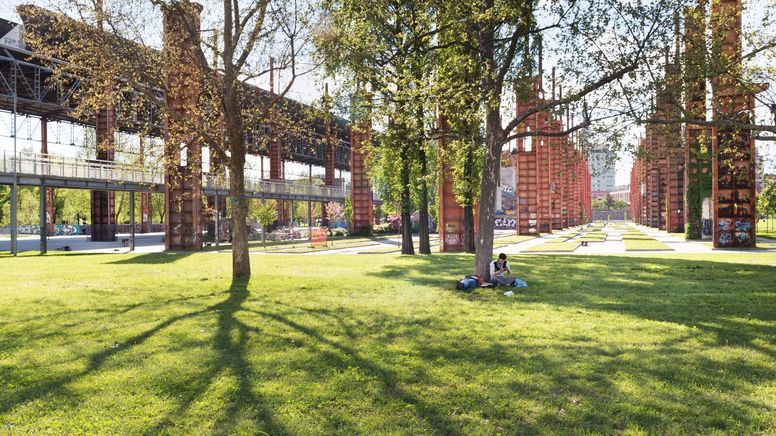 From Turin's largest intra-urban industrial wasteland emerges a park near the city centre.
The park is characterized by its industrial past and spatially defined by the river Dora, by main traffic arteries and relatively new residential quarters. Corresponding to the former property lines the park has five separate areas whose functional differences and aesthetic impact are based on the quality of the industrial remains. Bridges, stairs and ramps connect the different parts of the park with each other and with the surrounding quarters.
In the scope of the project "Torino, Città d'Acqua" the river partly covered with a concrete plate gets rediscovered for the city.
Awards:
European Garden Award 2017 (2. Prize)
The International Architecture Award 2012
Premio Architetture Rivelate 2012
Design and realization: 2004 – 2012
Commissioned after international competition 2004
Team: Latz + Partner (lead design);
STS S.p.A., Bologna (steering);
CMC Studio Ingegneri Associato, Turin (structural analysis);
Studio Pession Associato, Turin (architecture);
U. Marano; Cetara (artist);
Pfarré Lighting Design,
Client: City of Turin
Area: 37 hectares