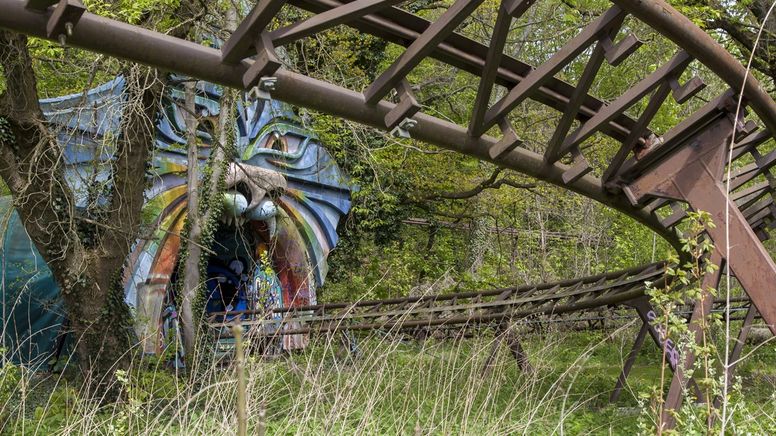 From lost place to a new kind of park
The Plänterwald on the River Spree was a popular destination for Berlin's urban population at the end of the 19th century. After 1969, the VEB Kulturpark Berlin attracted many visitors, as it was the first and only amusement park in the GDR. Its privatisation in 1991 marked the beginning of the end. Ten years later, the Ferris wheel and rides stood still and the park became overgrown and derelict.
In June 2016, the Plänterwald and its strange occupants were roused from their slumber. The Grün Berlin GmbH and a team of landscape architects and architects, engineers, art historians and curators, tourism planners and scenographers are currently developing the picturesque scenery at the historic site into an art and culture park, making it an important component within the city's "green" urban development.
Tradition, density and design language of the former amusement park are to be transformed within a fascinating context and the evolved surroundings associated with new growth. A creative process of ongoing development and a dialogue with places and narratives has begun.
Masterplan 2016 – 2018
Team: LATZ+PARTNER (lead) | Riehl Bauermann | Project M | LOMA | Bollinger + Grohmann | Florian Matzner | chezweitz
Client: Grün Berlin GmbH
Area: approx. 23 hectares