W459
Shenzhen Heritiera Wetland Park, CN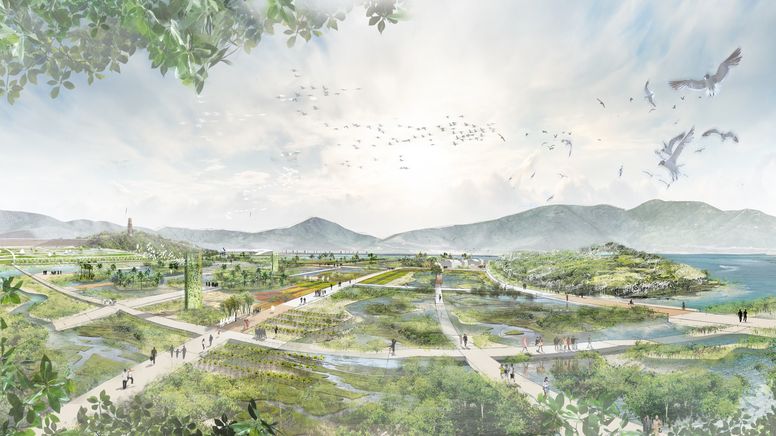 In between land and water, a museum of Hakka culture in southern China
An abandoned Hakka village, a protected mangrove forest and the remains of fish ponds, fields and gardens will be transformed into a public park.
The transformation will aim to encourage recreation and tourism, protect the mangrove habitat and honour the culture of this Chinese minority.
The proposals envisage the manipulation of the flow of freshwater, brackish water and saltwater, and the interpretation of existing systems. This will be demonstrated in the freshwater and seawater areas, the tidal park, the cascade garden, the botanical gardens, the nursery and the historic Hakka fishing village.
One more click for privacy. Only when you click, the video is loaded.
Source: Vimeo
Invited competition 2015
In collaboration with:
Architectural design & research institute of SCUT
PALM landscape architecture CO., LTD.
Atelier Lingyun Zhang
Client: City of Shenzhen
Area: 95 hectares