NEBU
"Change of Weather", Munich, DE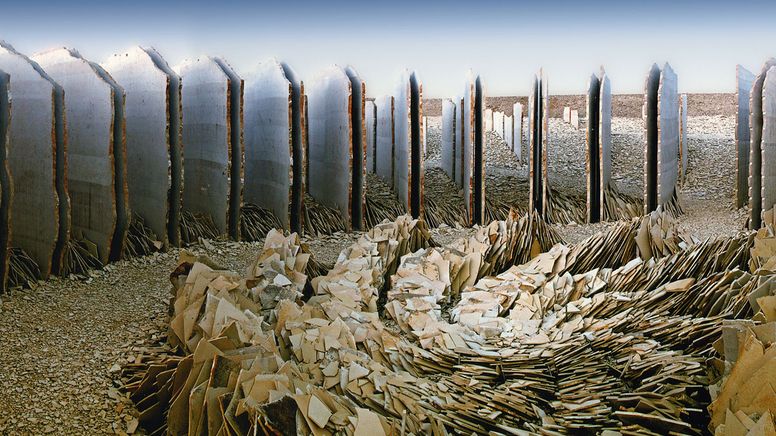 Temporary exhibition garden for the Federal Garden Show in Munich (2005)
The garden is one of 12 so-called "Cell Gardens" bordered by gravel backfill. The design consists of a self-contained turbine-like shape that creates a distinct atmosphere:
120 high-pressure nozzles produce light and milky veils of mist between vertical slabs of white Jura limestone. Airflow is caused by the regular curves of the stone walls, moving to the central point and creating a thick fog pillow above the layered-laid slabs in the lowest spot of the garden.
The visitor is surprised on his way through the centre of the installation by an interplay of dry/moist and warm/cool stones. The mysterious setting is intensified by changing atmospheric effects. This garden is very inviting during the warm summer days.
Design and realization: 2004 – 2005
Client: Federal Gardenshow Munich 2005 GmbH
Area: 1,000 m²