LUXB
Bricherhof, Europastadt Luxembourg, Plateau de Kirchberg, LU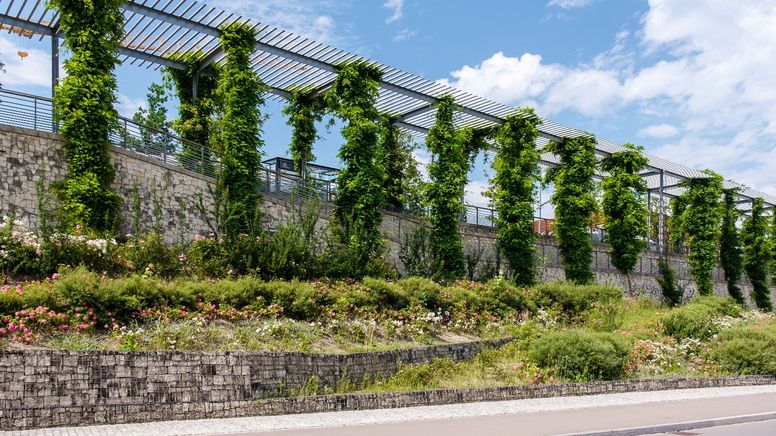 Redevelopment of Avenue J. F. Kennedy, part Bricherhof
The third construction phase of the Avenue J. F. Kennedy comprises an open space at Römerwegpark in the north and extends up to the swale at Rue du Kiem in the south. It is a pleasant space to linger, both for residents and people working in the surrounding office buildings. The cross-section of the boulevards in the first and second construction phases is continued.
The large level differences near the northern roundabout and the southern edge of Avenue John F. Kennedy are retained with stone walls and gabions.
Important elements, which continue to be perceivable due to their exposed position, are the two large steel pergolas linking the upper and lower movement axes. Wisterias grow over them and they are lit up at night.
Planning and realization: 2005 – 2010
In collaboration with Latz Riehl Partner
(construction management)
Client: Fonds d'Urbanisation et d'Aménagement du Plateau de Kirchberg
Area: 3.7 hectares