QING
Mumashan Eco Park, Qingdao, CN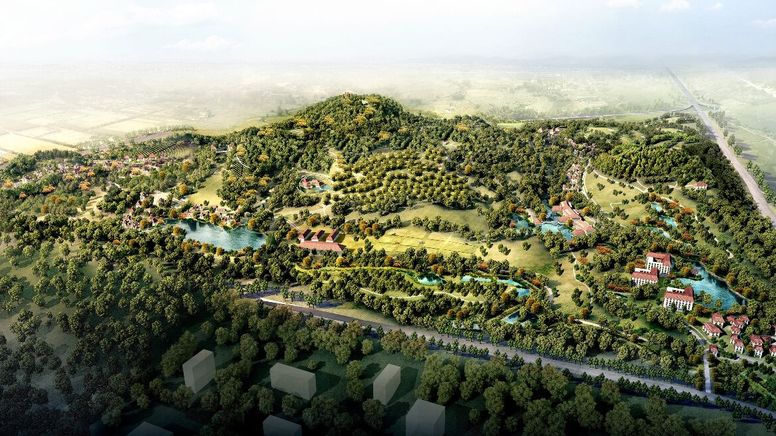 Urban design study for a sustainable leisure and recreation park
The city of Qingdao and its building culture are linked to Germany by their history as a former colonial trading post. This was the key theme for the development of the luxury and ecological leisure and recreation park, which the Qingdao Mumashan Ecological Garden Co Ltd commissioned Latz + Partner to design in 2013.
The preliminary masterplan for the 150-ha site, which is situated about 20 km west of Qingdao's centre, is closely connected to the neighbouring development of the Sino-German Eco Park. It comprises two high-class hotels and a stud farm for event riders, a vineyard, an artists' centre and a small German village.
The site and development concept for the Qingdao Mumashan Eco Park were extended in a second phase to include ecological and sustainable management of the agriculture and silviculture in the western areas. This will strengthen the anticipated uses, such as ecotourism and the sale of locally grown, organic foods.
Design: 2013 – 2014
Team:
Latz + Partner (Lead Design),
Professor Xianfeng Li,
DaFu landscape architecture and planning Ltd.,
Sunder-Plassman Architects
Client: WideriverGroup
Area: 150 hectares