REBE
Rechenberganlage, Nürnberg, DE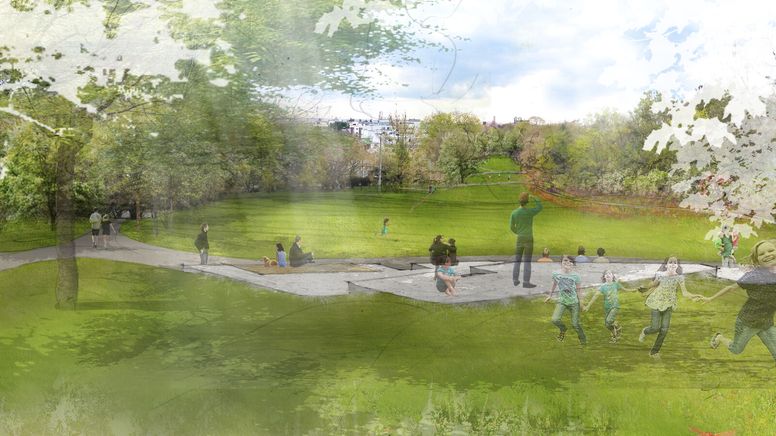 Renewal of a park from the sixties
The Rechenberganlage, with its valuable old tree population and special topography, with the playgrounds and sports fields, the observatory and the Ludwig Feuerbach Monument on the hilltop, is an important leisure and recreation area close to residential areas.
Its redevelopment and partial redesign will enable visitors to experience and use the park in a much better way.
Visual axes are cleared and make it possible to experience the spaciousness and expanse of the space again.
The edges are activated. They protect the lawns and meadows and link the park to the neighbouring quarter. The summer promenade offers shade in the hot season, the winter promenade is pleasantly sunny on cool days.
The old passageways are improved and supplemented with new pathways. A system of circular paths allows visitors to experience the park in a different and new way and also offers the possibility of shorter walks through the park.
New spaces with different uses and intensities are created, such as highly frequented play areas next to less frequented meadows, which are valuable areas for biotope networking.
Planning and Realization 2018 – 2021
Latz + Partner: Masterplan, design for 3 construction stages
Client: Stadt Nürnberg SÖR
Area: 5,2 hectares