GRIM
Grimaldi Park, London, GB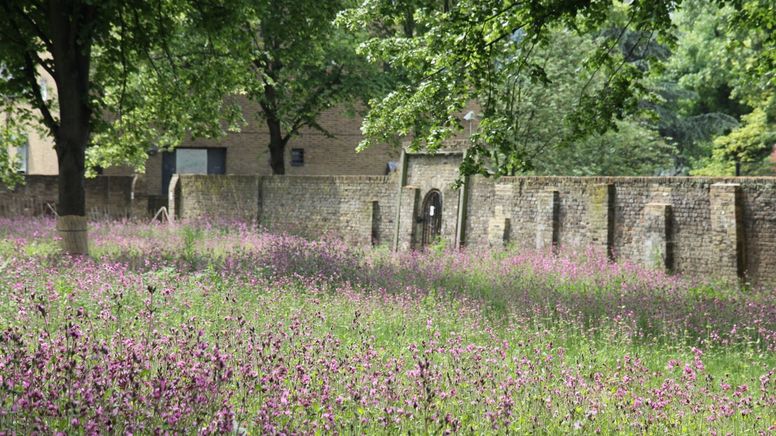 Transformation of an underused and worn out city park into a vibrant and secure open space
The small park in southwest Islington was once a churchyard and bears the name of the famous clown Joseph Grimaldi, who is buried here.
The design respects the history of the place by integrating and elaborating existing elements such as the walls and the gravestones. Former and contemporary uses overlap and interact in a playful and thought provoking manner.
The characteristic historic walls with their beautiful masonry divide the park into four different "rooms", thus shielding an intimate urban space from noise and traffic of central London. Each room has its own specific character and offers individual experiences and uses. A playful layout of planting and seating furniture characterizes the southern rooms with their more contemplative character. As a reminder of the past, the delicate gravestones are integrated in planted or gravel areas.
Design and realization: 2008 – 2010
Client: London Borough of Islington
Area: 7.300 m²