GRAN
Granta Park, Abington, GB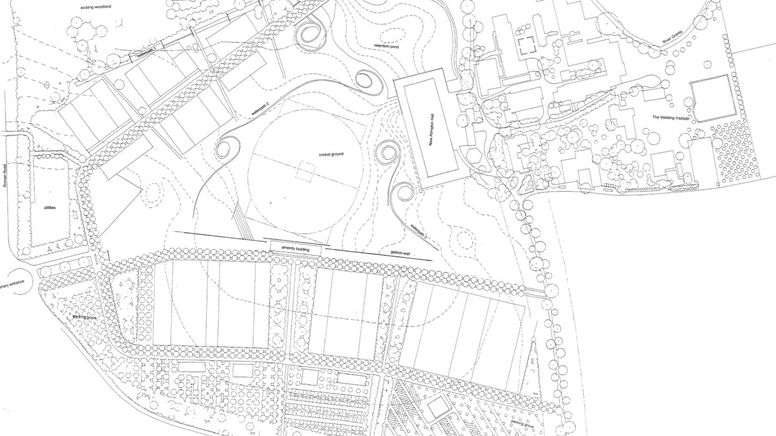 A science park built in consideration of ecological criteria
Granta Park was created in a historic rural landscape in the immediate vicinity of the world-famous Welding Institute, a research and technology centre for welding and joining technology in Great Abington near the university city of Cambridge.
The aim was to develop an ecologically valuable landscape area on previously intensively cultivated, heavily polluted farmland.
Essential design elements are the large-scale park groves, the hedge-like structures of the "windbreakers" and the "green fingers" between the different building zones, which visually and functionally connect open spaces and buildings with the surrounding landscape.
Avenues and tree-lined promenades open up the park. The wide green centre with a "cricket pitch" and a grandstand of lawn steps offers generous space for both sport and recreation as well as for a rainwater system with specially designed "water paths" and a small lake as a balancing basin.
Masterplan and design manual: 1996 – 1997 in cooperation with Eric Parry Architects, London
Planning and realization infrastructure and public open spaces: 1997 – 1999
Client:TWI Estates Ltd., Abington, Granta Park, Cambridge
Area: 35 hectares