HOLI
Dancing Green Holiday Park, Tulskaya Oblast, RU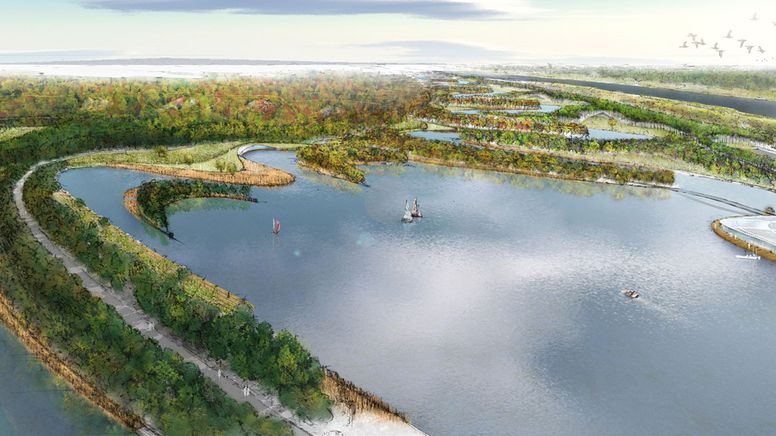 Development of a landscape for leisure and recreation
The new recreation landscape and resort will be developed in existing forests and meadowland alongside the Oka river 100 km to the south of Moscow.
170 hectares intensively used areas will be characterized by an artificial water surface formed like an oxbow lake. By defining the "Centerpark concept" in a new way, a great variety of leisure facilities and holiday homes will offer an abundance of recreation possibilities especially for families resident in the metropolis.
A differentiated management and design concept will work with the existing landscape and enhance its different characteristics in consideration of the nature's various stages of succession and the users' requirements.
To live and to recover with and in 'nature' is an immanent part of the Dancing Green concept and is manifested in all areas of the design.
Masterplan 2008
In collaboration with: Foster + Partners, London; PACE Water Engineering, USA; Systematica, Milano; BDSP, London; Davis Langdon, GB
Client: Country Format, Moscow
Area: 270 hectares