NAEX
New Working ICE-City – The Urban Village, Erfurt, DE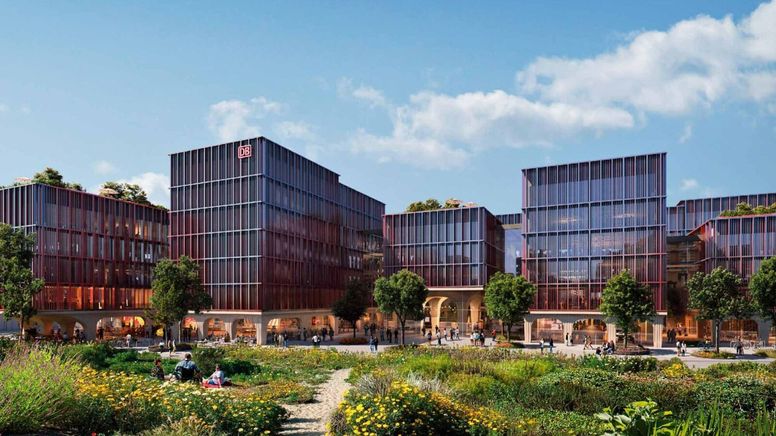 Open spaces to a new Deutsche Bahn office complex.
East of Erfurt's main railway station, a modern building made of wood and glass is being constructed that can respond to the current demands of the working world with a high degree of flexibility. It will bring together organisational units in the region and shape them into a quarter for communication, services and creative industries.
Accordingly, the open spaces located at street level will be designed as generous public spaces and visually linked to the surrounding street spaces. Continuous slabs and pavers connect the outdoor space and ground floor areas into one large area of experience. Tree plantings create a special quality of stay with their interplay of light and shade.
A two-lane roadway with flat curbs is shared by buses and cyclists and allows pedestrians to stay on the other areas without conflict.
Outdoor areas of the mensa and cafeteria as well as the more than 1000 sqm of intensively designed roof terraces of the new buildings offer employees a variety of opportunities for spending time outdoors, for meeting places, working and relaxing in the fresh air in a green setting.
1 prize in international competition 2020
Design and implementation since 2021
In cooperation with: HDR Architekten and other specialists
Client: Deutsche Bahn AG, DB Immobilien
Area open spaces: ca 7.000 sqm including 1.000 sqm intensively greened roofs