SKAT
Skate park in the Bürgerpark, Saarbrücken River Port Island, DE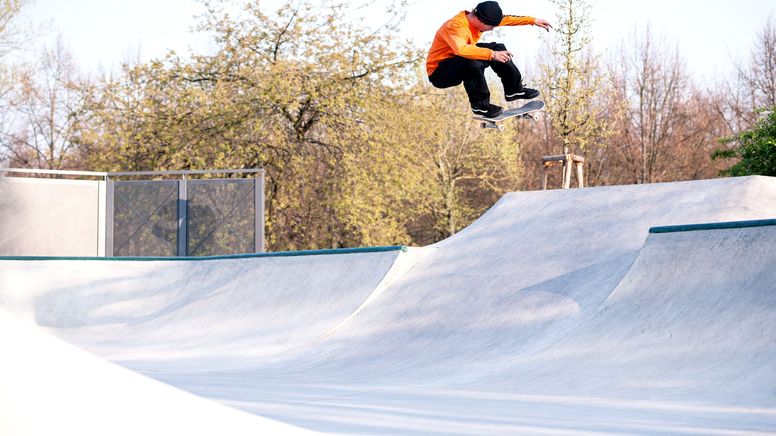 Integration of the new state-of-the-art skate park into the listed park
In the Bürgerpark on the River Port Island, built in the 1980s and now listed as a prominent example of post-modern landscape design, places with a lack of social control have developed over the years. The city of Saarbrücken is counteracting this process with various measures to redevelop and revitalise the park.
Thus, the state-of-the-art skate park was created with the involvement of later users. Built in cast-in-place concrete and embedded into a higher-lying lawn, the new facility replaces the informally combined skate modules under the bridge. It takes up the existing design language, its elements and colours and thus integrates itself as if it were a matter of course into the context of the park.
The new meeting place for children, youths and adults is the result of professional cooperation between the administration, landscape architects, skate park planners and committed volunteers and has become a supraregional attraction.
Planning and realization: 2012 – 2019
Team: Latz + Partner with
Landskate GmbH (www.lndskt.de)
Client: Landeshauptstadt Saarbrücken,
Amt für Stadtgrün und Friedhöfe
Area: Total area 1.800 m², 740 m² skating area