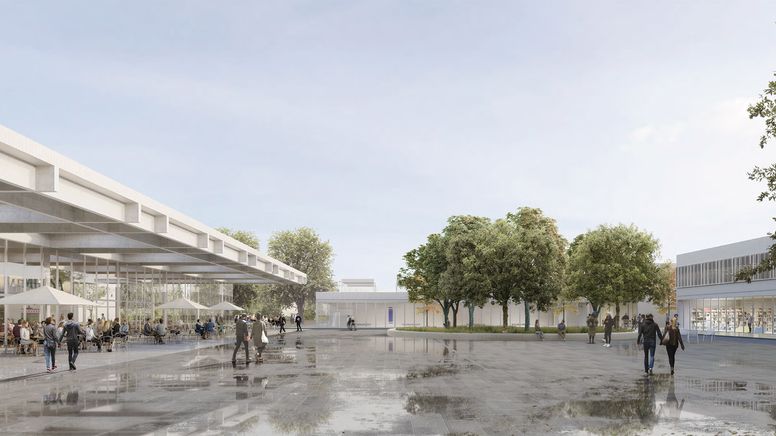 1st prize and commissioning General Customs Directorate Sigmaringen
Feb. 2, 2023
We are happy about winning the 1st prize for the new building Generalzolldirektion (GZD) – Education and Science Centre of the Federal Finance Administration Sigmaringen.
Team:
Oberst&Kohlmayer Generalplaner GmbH, Stuttgart
Office Markus Herthneck Planungsgemeinschaft Landschaftsarchitektur, Stuttgart
LATZ+PARTNER Landscape Architecture Urban Planning
IBP Engineers GmbH & Co KG, Munich
Specialist planning:
Energy concept/energy technology: Transsolar Energietechnik GmbH
Structural design: Weiske und Partner GmbH Beratende Ingenieure VBI
Building physics: IB Troue
Since the 1970s, the General Customs Directorate has operated a training and further education centre in Sigmaringen, Baden-Württemberg, in the form of the Federal Finance Administration Training and Science Centre (BWZ). For the planned new building of the BWZ, also known regionally as the "customs school", on a section of the site of the former Graf Stauffenberg barracks, the Federal Agency for Real Estate Tasks (BImA) launched an open, two-phase, interdisciplinary urban planning competition. A total of 23 planning teams participated.
>> For more information, see: https://www.bundesimmobilien.de/generalplaner-neubau-der-zollschule