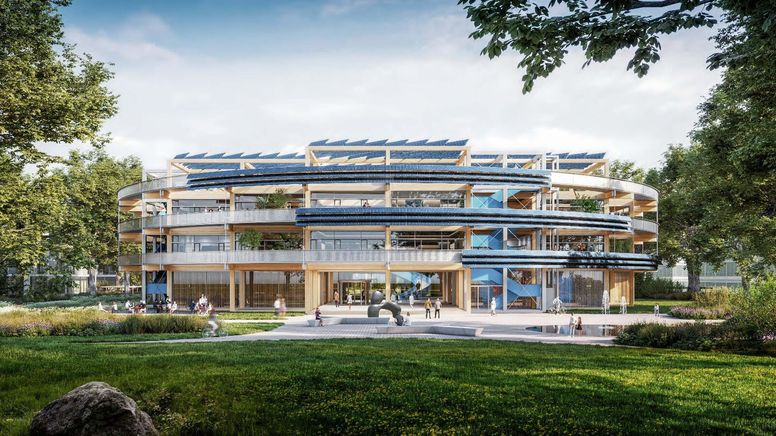 1st prize for Brainergy Park Jülich
Nov. 16, 2021
The team led by the architectural firm HENN with Latz+Partner and Buro Happold has won the non-open, two-phase design competition for the construction of the Brainergy Hub in Jülich.
The Brainergy Park Jülich is the "industrial park of the energy transition". It plays an outstanding role in the structural transformation of the Rhineland coal mining area and has attracted nationwide attention as a lighthouse project.
The Brainergy Hub will be built as an architectural landmark in the centre of the Brainergy Village. One of the most important objectives of the competition was sustainability-oriented planning. Forward-looking design concepts were sought that achieve the highest possible economic efficiency, comfort, functionality and architectural quality with the lowest possible use of energy and resources, combined with targets for energy-efficient and sustainable construction.